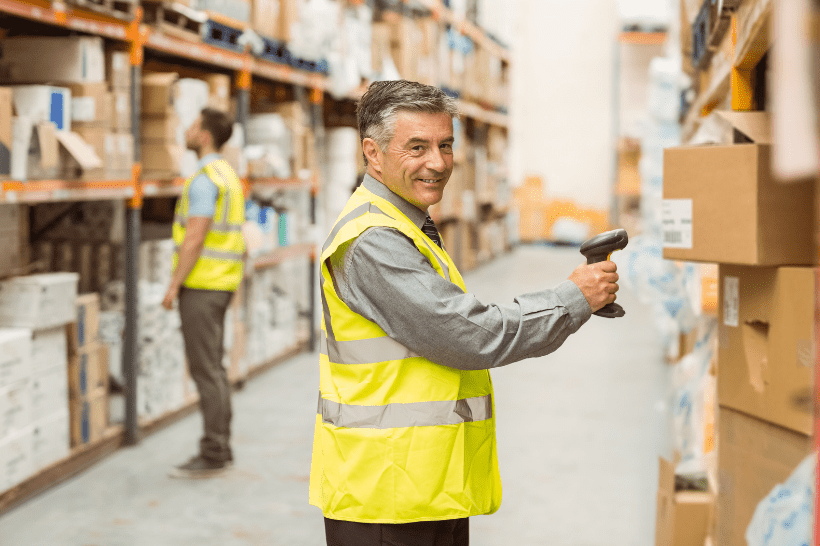 Optimising Your Warehouse: How to Implement a Barcode Inventory System
Efficient inventory management underpins all successful warehouse operations, so many businesses are introducing barcode inventory systems to improve productivity and reduce mistakes, such as mis-picks and stockouts. However, when choosing and implementing a barcode inventory system, it's crucial not to rush or make rash decisions that could result in money being badly spent.
In this article, we'll guide you through the steps to optimise your warehouse management by implementing a barcode inventory system.

Determine Your Needs
Before diving into barcode technology, it's important to identify your business's specific needs so that you can ensure you invest in the most suitable hardware and software to obtain a healthy return on investment (ROI). You'll need to consider which aspects of your inventory you want to manage and improve, such as tracking stock levels, sales, orders, and deliveries. The size of your business, the complexity of your operations, and your current stock levels will also need to be considered; it may be advisable to seek professional advice about your options.
Choose The Right Hardware
To implement a barcode inventory system, you'll need the appropriate hardware, such as barcode scanners or compatible mobile devices, or both. If you plan to print your barcodes in-house, you'll also need a high-quality and reliable barcode printer. Consider whether you need fixed automated scanners for conveyor belts, or handheld scanners that offer enhanced safety, mobility, and convenience.
Select The Software
As well as selecting the right hardware, choosing the most suitable inventory management software is also crucial. Software should support barcode scanning and provide real-time inventory updates, as well as seamlessly integrating with your other business systems, such as your Warehouse Management Software. Choosing the right software will ensure that the barcode scanners provide incisive information that will enable you to optimise the management of your warehouse.
Implement Barcodes
Every item in your inventory must have a unique barcode. If you're printing your own barcodes, adhere to the GS1 standards to ensure they are globally unique and universally recognised. Standardisation will prevent confusion and errors when scanning barcodes. Thermal printers are the best option for printing barcodes as they are quick, quiet, cost-efficient, and produce an excellent standard of print that won't fade or wear.
Train Your Team
Implementing a barcode inventory system requires your staff to be comprehensively trained in its use, so you'll need to make sure that your employees understand how to use the barcode scanners and software correctly. As well as initial training, provide ongoing support to help your team to maximise the system's potential and increase the ROI as quickly as possible.
Review The System And Install Updates
Finally, remember that implementing a barcode inventory system takes time. Once the initial installation is complete, it's vital to regularly review its performance and the impact on your warehouse management and operations. Software should be updated regularly to take advantage of new features and improvements, while faulty hardware should be replaced to ensure the system works reliably.
Improve The Efficiency Of Your Inventory Management System
If you're looking for effective solutions that will enhance the efficiency of your inventory management system and deliver a healthy return on investment, please speak to the experts at Maxim Computer Services about how to implement barcode inventory system.
Image source: Canva