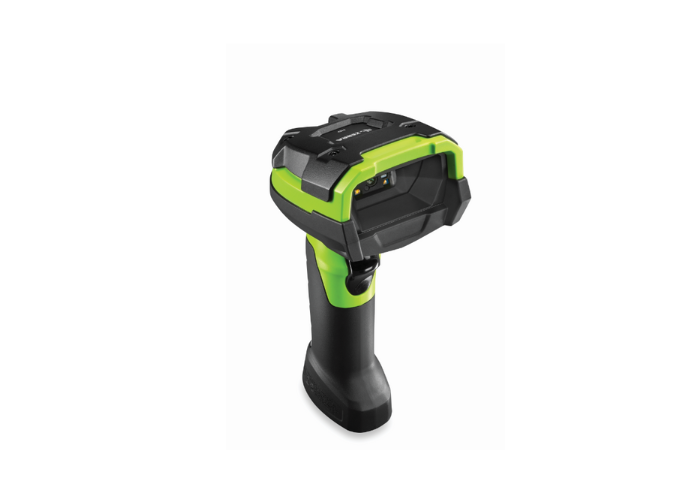 What Are Barcode Scanners and Why Do Warehouses Use Them?
Barcode scanners have been a familiar sight in supermarkets since the 1980s, when they were first introduced so cashiers didn't have to manually enter product prices into the till, thereby improving the speed of transactions and reducing mistakes.

When scanned, barcodes – a recognisable series of parallel black and white lines with a numeric code beneath – can unlock a wealth of data not limited to price, such as the product name, its weight, dimensions, manufacturer, and expiry date.
But it's not just shops where barcode scanners are prevalent: they are an indispensable asset in warehouses too, as will be discussed in this article.
How Do Warehouse Barcode Scanners Work?
Barcode scanners connect to software that converts the data into readable information. When activated, the scanner 'reads' the barcode symbols via a detector and generates an electrical output which is sent to the computer software, either through a wired or wireless connection.
Different types of barcode scanners are available for warehouses, including standard, fixed, wearable, and extendable models.
How can barcode scanners improve the way your warehouse operations are conducted?
Reduce Errors
When warehouse staff rely on manual methods for locating and picking stock, errors are inevitable, especially if they are tired or under pressure to quickly fulfil customers' orders. Mistakes cause customer dissatisfaction, increased costs, and reputational damage. Barcode scanners ensure that staff can pick stock correctly first time, avoiding the problems commonly associated with manual warehouse methods.
Improve Data Utilisation
Businesses with warehouses need to be constantly informed about inventory levels to optimise the supply chain and avoid accumulating excess stock or running short of popular items. Barcode readers give staff instant access to key product data, such as quantities and prices, for more efficient inventory management. With barcode readers, stocktakes can be completed in a fraction of the time required to conduct manual counts.
Enhanced Asset Monitoring
Barcode readers can also be used to track the movement of physical portable assets. Because barcodes bear a low upfront cost, they are an attractive option for logistics teams to keep tabs on valuable inventory and to obtain full product data on a package simply by scanning it.
Reduce Employee Training
By introducing barcode readers to your warehouse, you can reduce dependency on staff training in inventory management, as the computer software will process inventory data on their behalf. This means you'll incur fewer costs while staff will be released to focus on more profitable tasks.
Optimise Your Warehouse's Order Fulfilment
At Maxim Computer Services, we supply inventory barcode scanners for warehouses to improve efficiency and productivity. To find out more, or request a free, no-obligation quotation, please contact us by phone, email, or live chat.