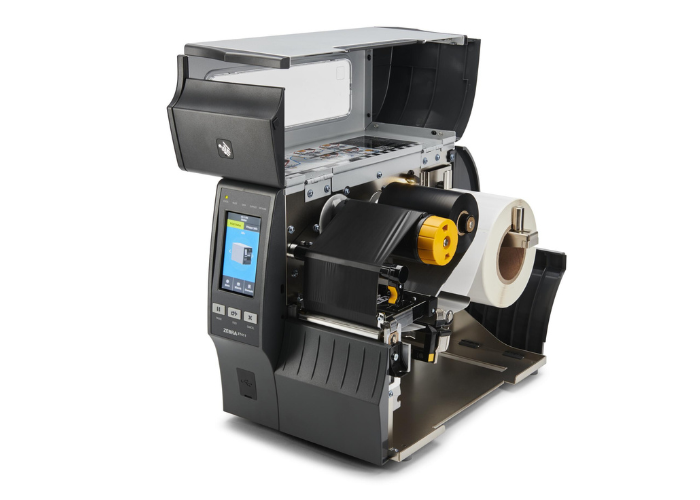 How to Fix Issues with Your Thermal Printer
Thermal printers deliver outstanding quality, cost-efficiency, and speed but, like all machinery, may experience technical problems from time to time.

Fortunately, thermal printer issues are usually minor and can be easily resolved by carrying out simple and inexpensive remedial action or by arranging professional servicing and maintenance from a specialist such as Maxim Computer Services.
In this short guide, we'll identify the most common problems you may face with your thermal printer and recommend steps you can take to overcome them.
Accumulation of dirt
A build-up of dirt in a thermal printer could cause the printhead to become clogged, which will affect print quality and produce inadequate results. To prevent this, every time the roll of labels is changed, simply clean the printhead with to remove debris. To prevent damage, only use the cleaning materials recommended by the manufacturer.
Low-quality print
Using incompatible labels and ribbons will produce poor print quality and labels that don't perform as expected, so it's important to use the correct ribbon blend with your chosen label material. Additionally, different ribbons/labels will require different print speed and darkness settings to produce optimal results. Print specialists like Maxim can help you to select the correct label/ribbon combination, and advise on the best set-up to achieve desired label results.
Inconsistent print
If printing is affected by diagonal streaks, vertical lines, missing print, or fading, there are several possible causes and solutions:
Diagonal streaks are often caused by a creased ink ribbon, which may be the result of a worn platen roller causing slippage, inconsistent pressure, or incorrect loading. Corrective action may be to check that the media guides are correctly aligned to avoid slippage, and ensure the correct ribbon width is being used. The ribbon should be slightly wider than the label and backing paper, but too much width could cause the media to wander and wrinkle.

Vertical lines and missing print

Sharp vertical white lines through your print is a hallmark of a worn printhead. Once a pixel in the head is down, it cannot be fixed and the only option is to replace the printhead. Multiple down pixels can cause barcodes to become unreadable, potentially leading to fines from your customers. Contact Maxim for a quote for a genuine printhead replacement.
Faded Print can be a sign of incorrect pressure, incompatible media or a worn platen.
- A worn platen is the most common cause of faded print, which will require replacement. In the short-term, you can possibly remedy this by increasing the printhead pressure to counteract the areas of wear.
- Ensure you are using the correct ribbon for your labels with the optimum temperature and speed settings.
- Direct thermal labels can also fade post-print if they are exposed to direct sunlight or high temperatures – you may need to switch to thermal transfer labels if you are using them in an outdoor or high temperature environment.
Printing in the incorrect position/missing print/skipping labels
Correct calibration is important to achieve the desired print result consistently. The procedure may depend on your model, so follow your printer user-guide to recalibrate the printer. Incorrect print position can also be caused by the wrong media sensing for your labels. Check the label type you are using – gap, black mark, notch or continuous – and ensure that the printer is using the correct sensing method for your labels.
Ribbon/Media Out Error
This error is possibly caused by incorrect media loading, or sensors not detecting the media.
Check you have loaded both the ribbon and labels correctly as per manufacturer recommendations, and they feed through the media path with no obstruction.

Ensure you have the correct media sensing settings selected for your label type.

Make sure that the printer is in the correct mode – thermal transfer or direct thermal – for your intended print. If you are attempting to print direct thermal labels but the printer is in thermal transfer mode, it may give a "ribbon out" error.

Clean the media sensors. Dirt build-up may prevent them from detecting the media.

If the above does not resolve the issue, the sensors could require replacement. Contact Maxim for assistance.
Contact us for professional thermal printer servicing
At Maxim Computer Services, our professional thermal printer servicing, maintenance, and repairs will keep your printing equipment in prime condition. To arrange a free, no-obligation quotation for thermal printer repairs, or to chat to one of our expert team, please get in touch today.